KRYGINA STUDIO
2015, Adaptive reuse, Total area: 150 sq.m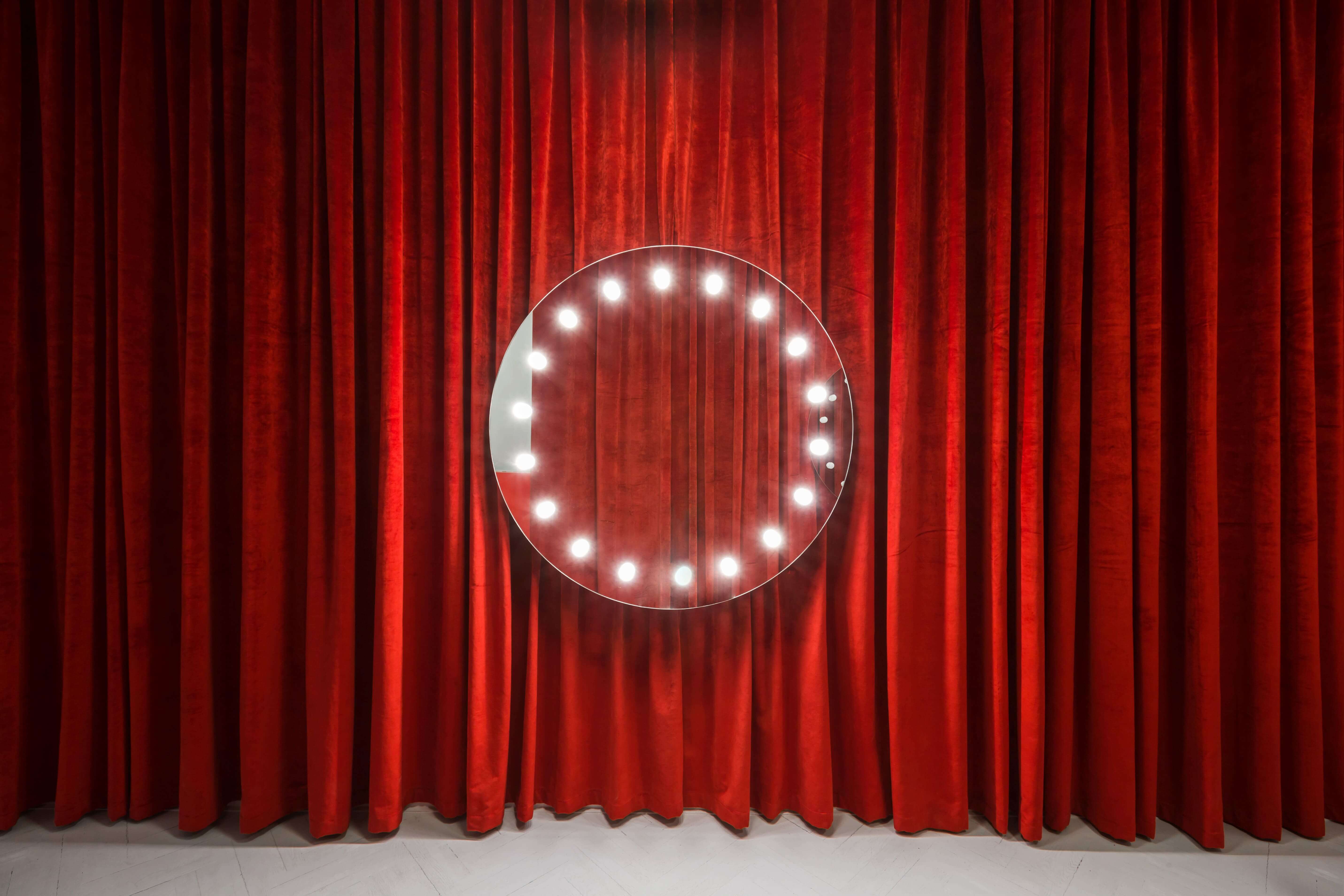 Project team: Tamara Muradova / Photographs: Alexey Kalabin
The studio is located on the ground floor of the 18 th century apartment house of I.A. Korovkin. The classical mansion has a status of an architectural monument. The make-up studio occupies a relatively small area around 150 square meters. Functionally, it consists of large and small halls, rooms for manicure, a private room for working with clients, areas for hair styling, a main entrance hall and a terrace with a courtyard.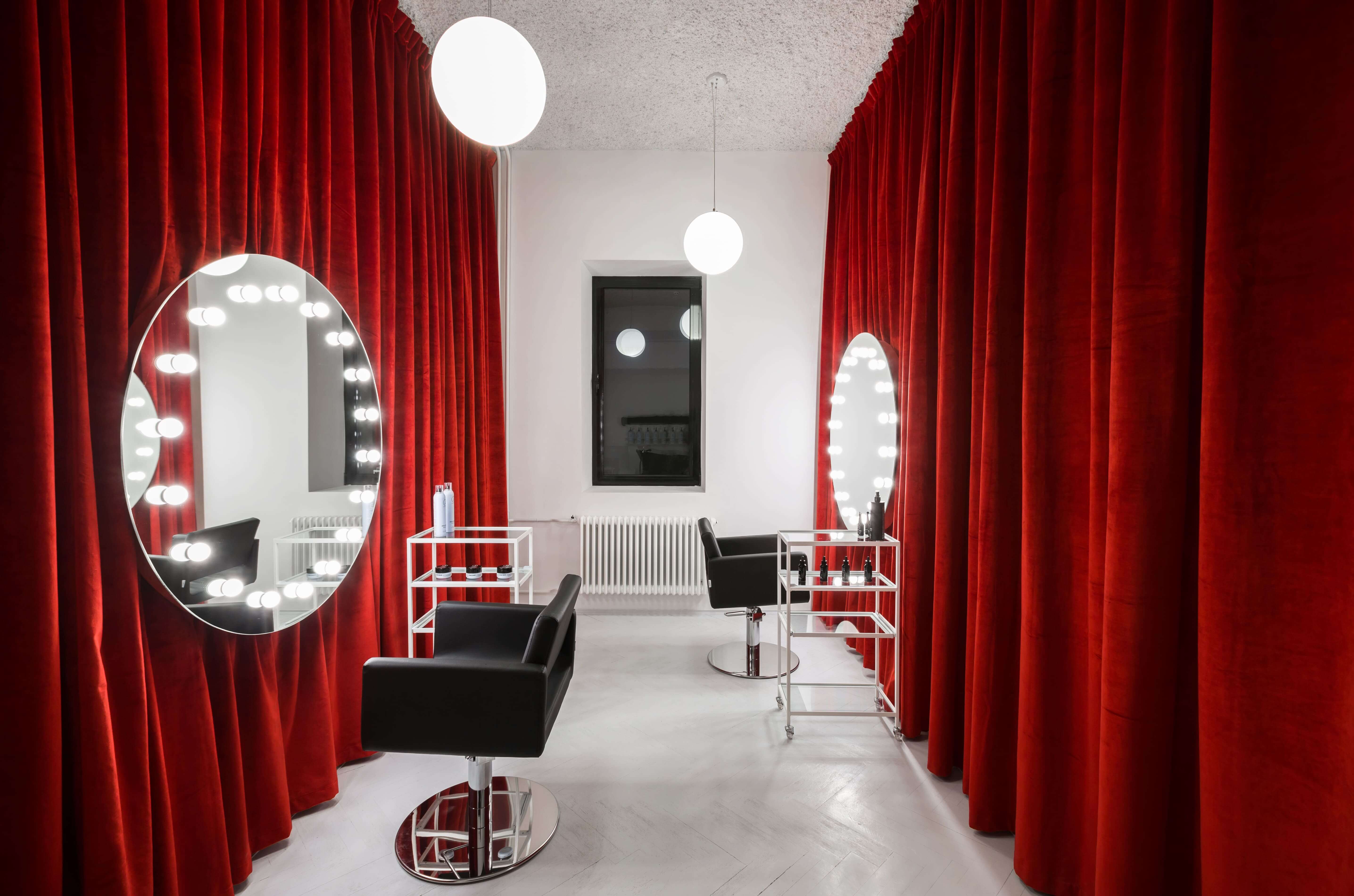 For a long time, while the building has been used as an office, it lost its former architectural authenticity. Most of the original molding was lost, the floor cover replaced with a more recent one, spatial qualities violated. The project has carefully restored the original 19 th century doors, as well as the antique railings of the main staircase.
At the start of the project, it was crucial to remove all cultural layers of the 1990s and bring the space to a new architectural elegance.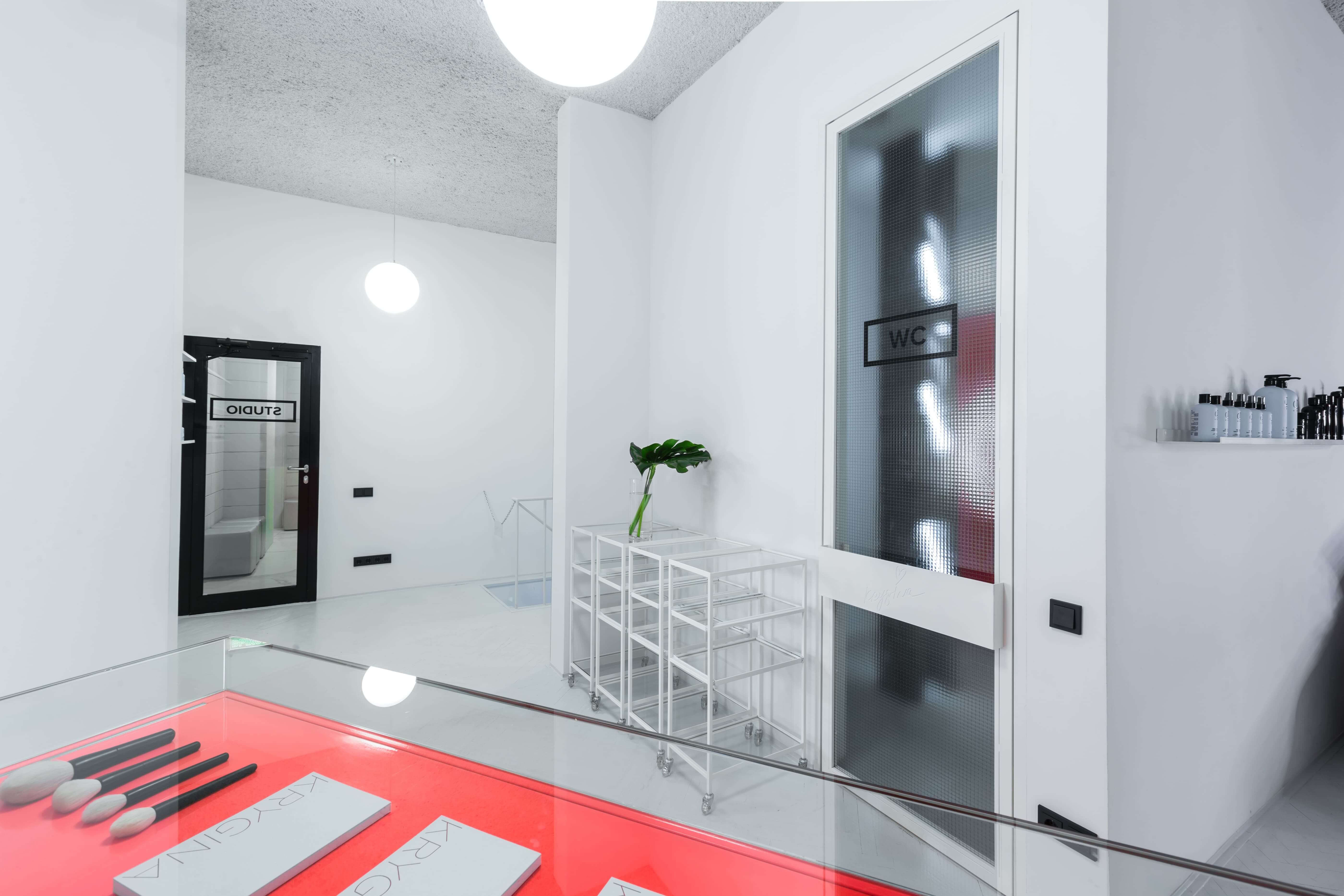 THE CONCEPT OF THE PROJECT IS TO OBTAIN THEATRICAL ALLUSIONS IN THE SPACE, where each room delivers a unique character and atmosphere thus affecting visitors' experience.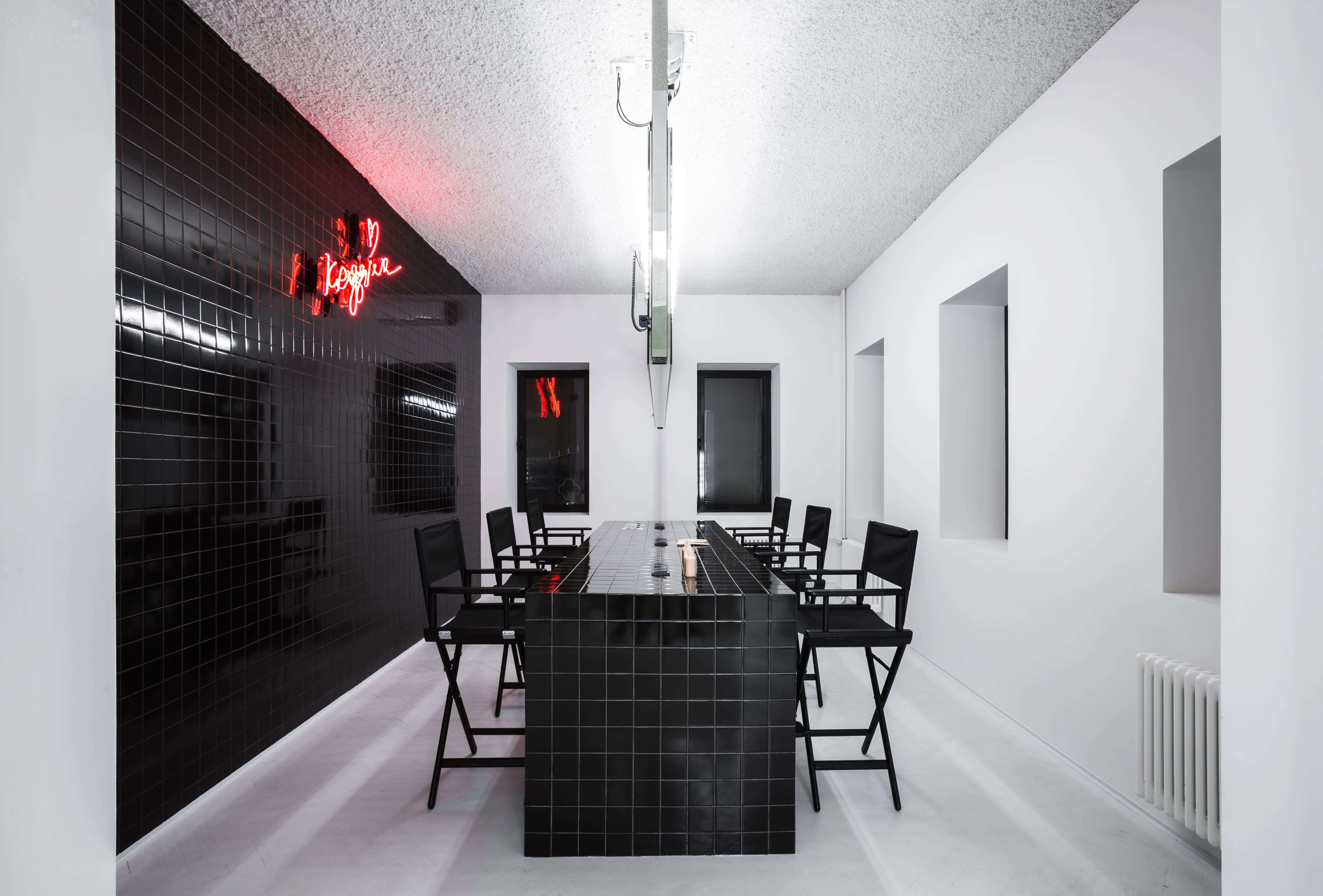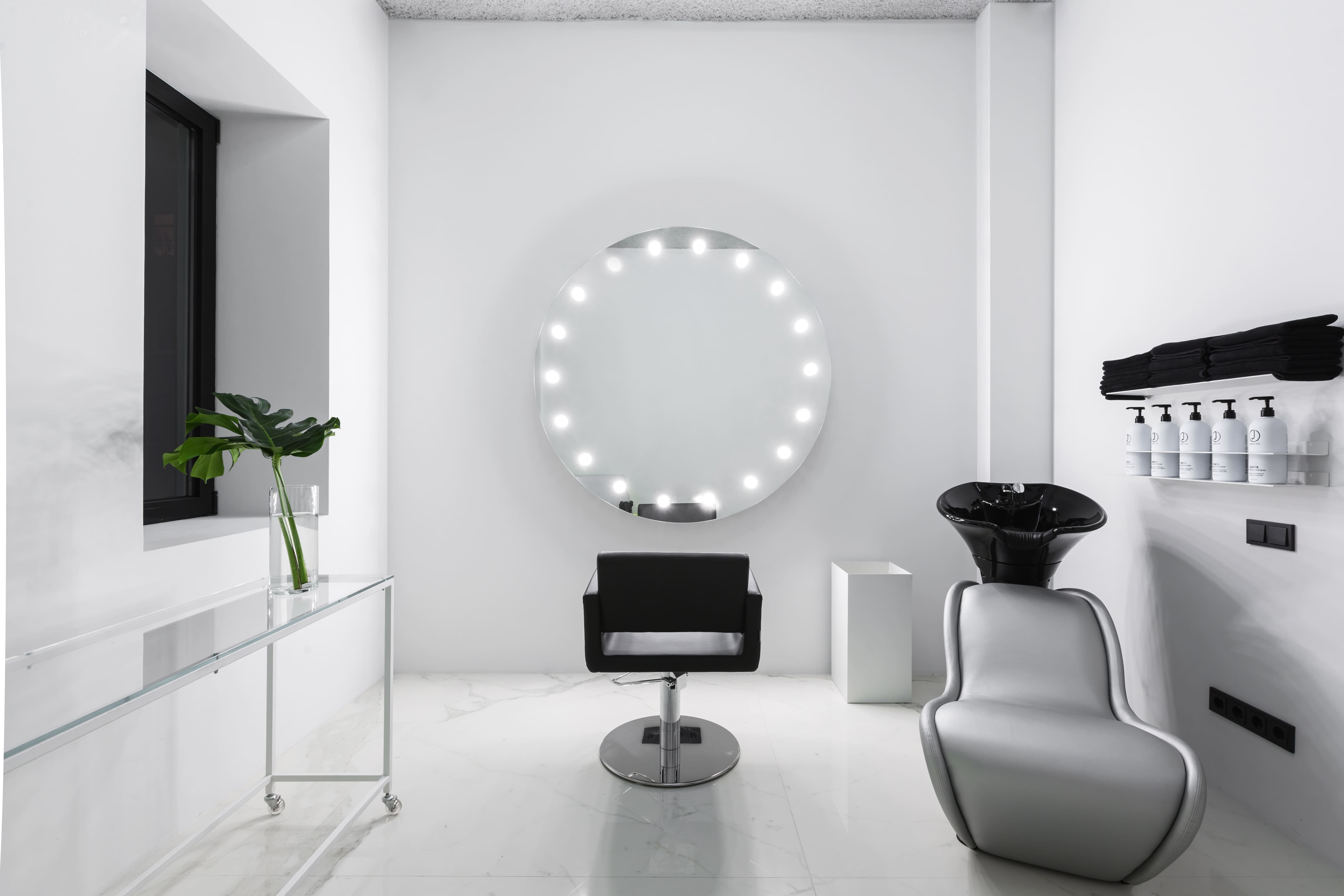 The interior does not aspire a particular category or a style, the project aims to find a new architectural identity by crossing contrary methods.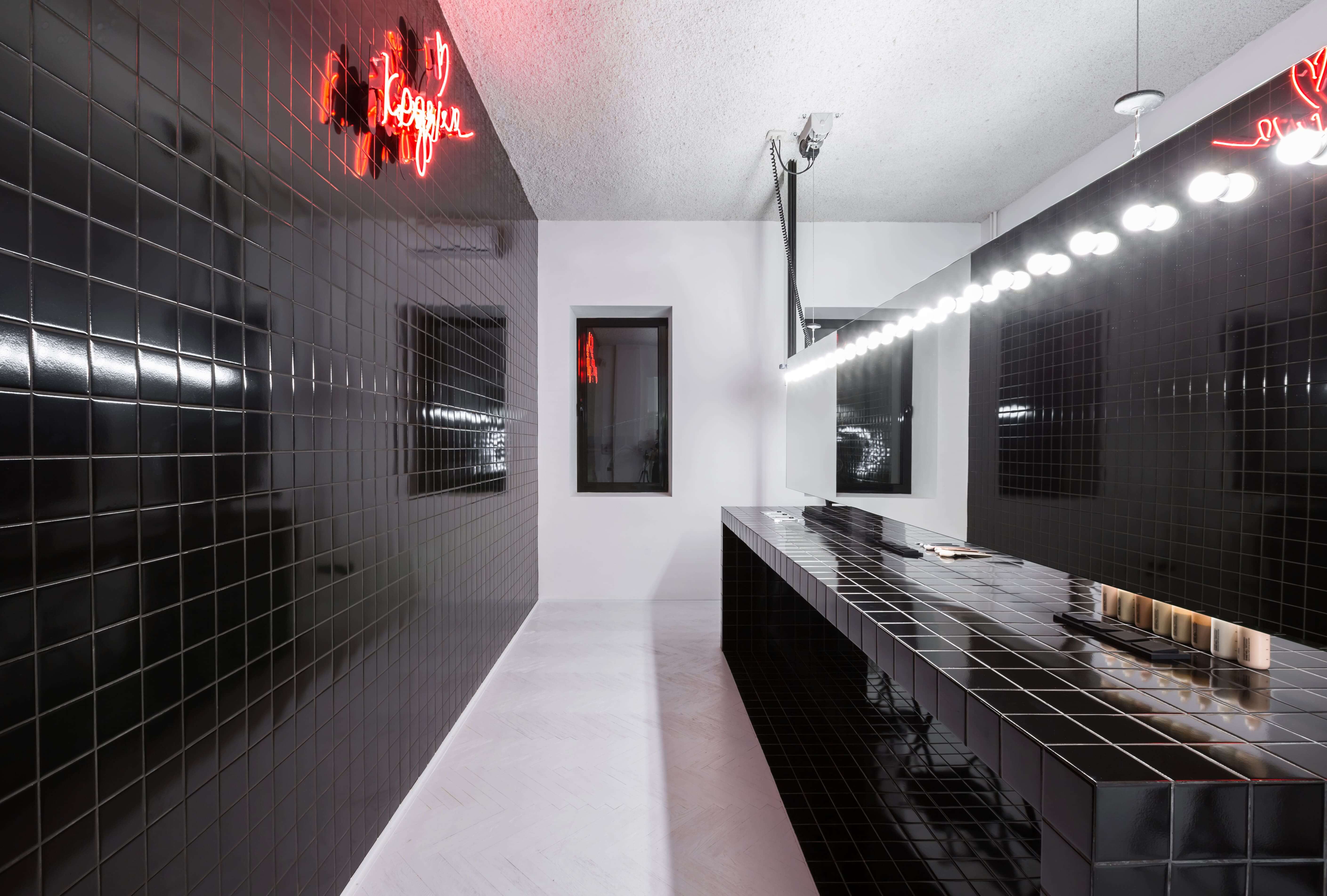 The interior consists of many mirrors that symbolize infinity and refraction of major perspectives. The monochrome interior intentionally opposes contrasting textures, such as rough coating of the ceiling, large surfaces of black glossy tiles, flowing velvet draperies, cutting-edge neon elements of glossy metal.   All furniture pieces, doors, lights and mirrors have been custom-designed by the architect especially for this project.