GEMCORP HQ LONDON
2015, Office , Total area: 440 sq.m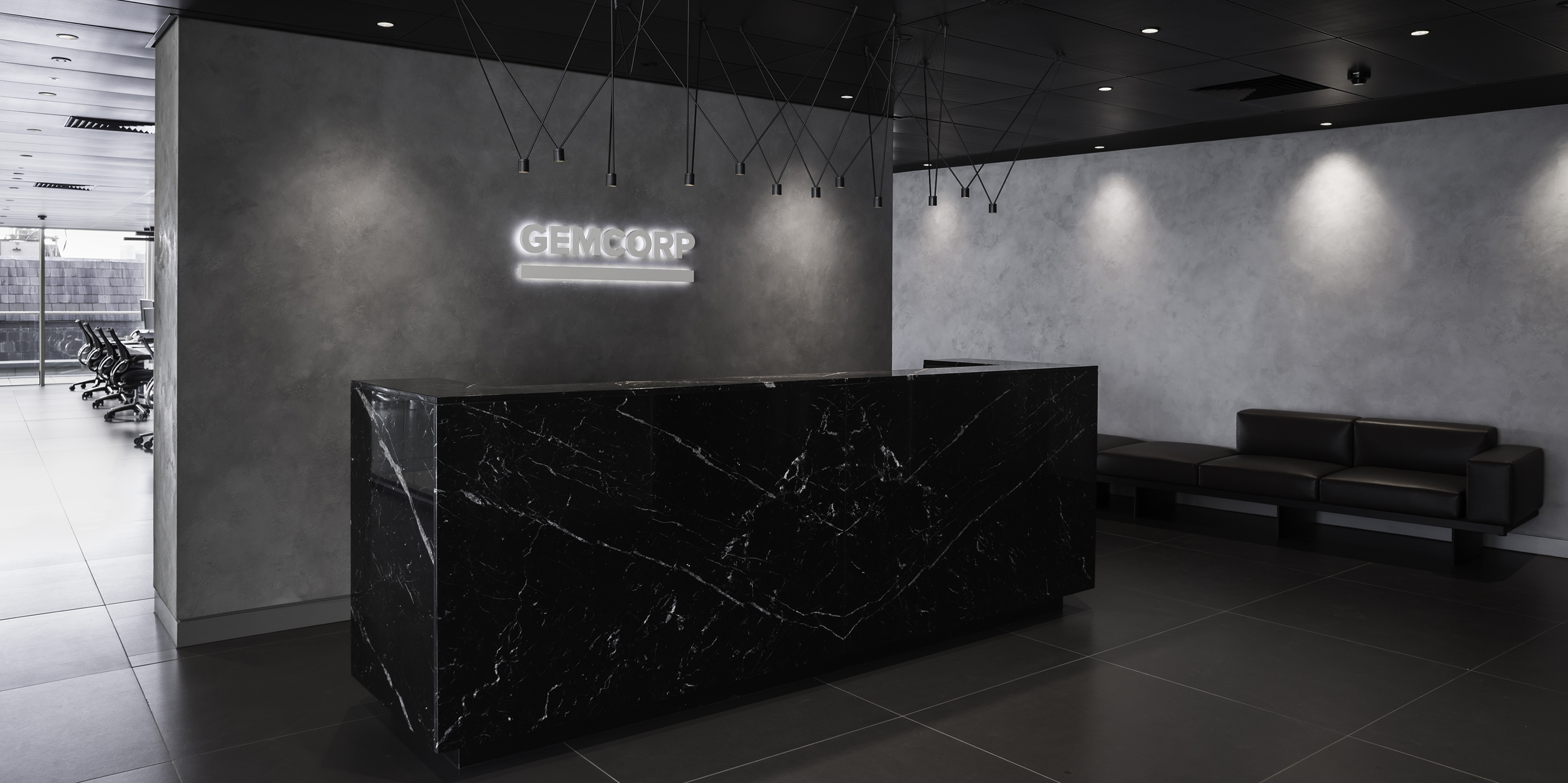 Architect: Tamara Muradova / Construction: Maris Interiors LLP / Photographer: Alexei Kalabin. Stages: Schematic Design, Design Development, Construction Documents, Construction Administration.
The space captures the city as a protagonist, a view on it opens up through panoramic windows.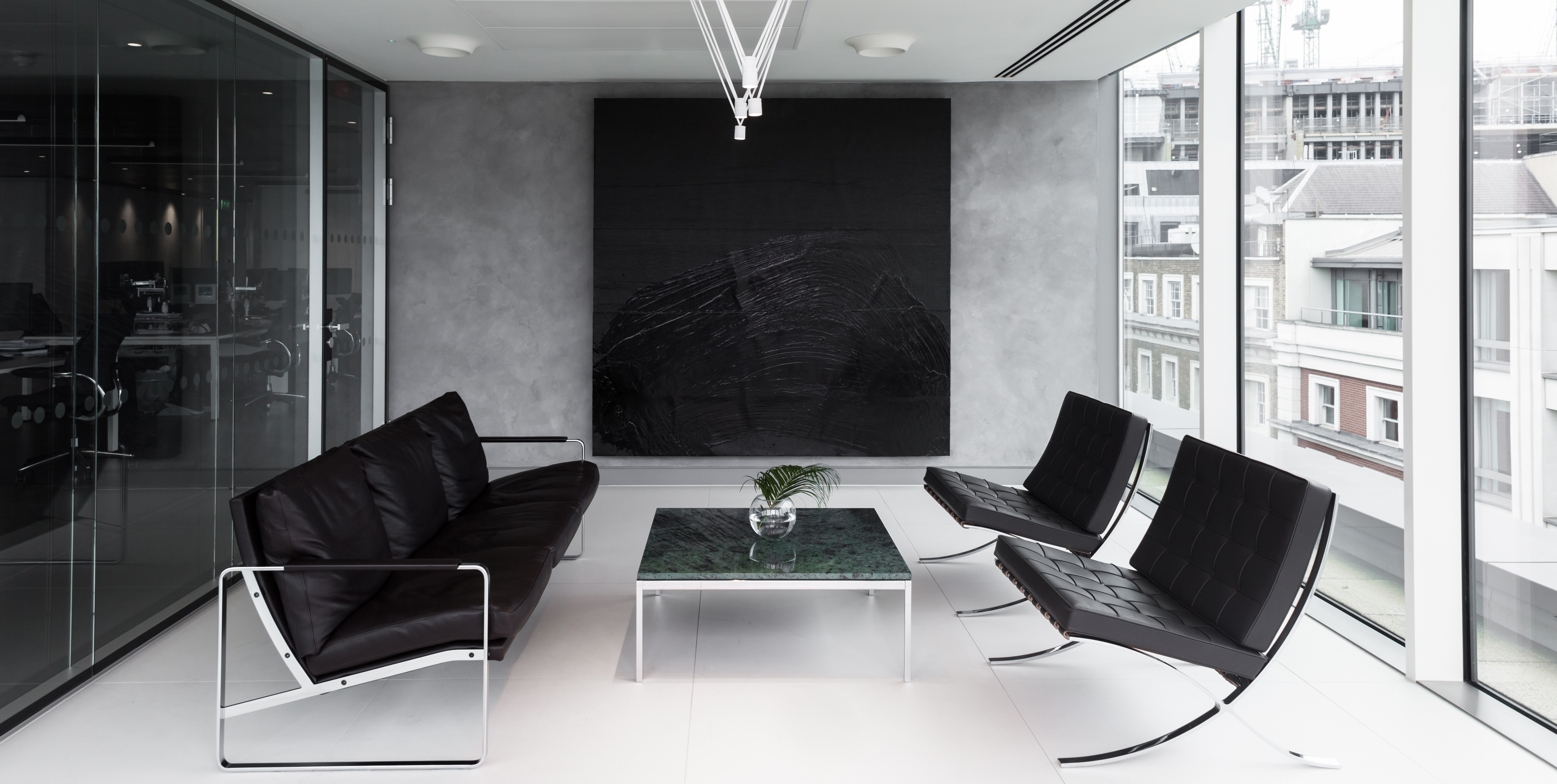 The office is located on the top floor of the new building in the commercial heart of London.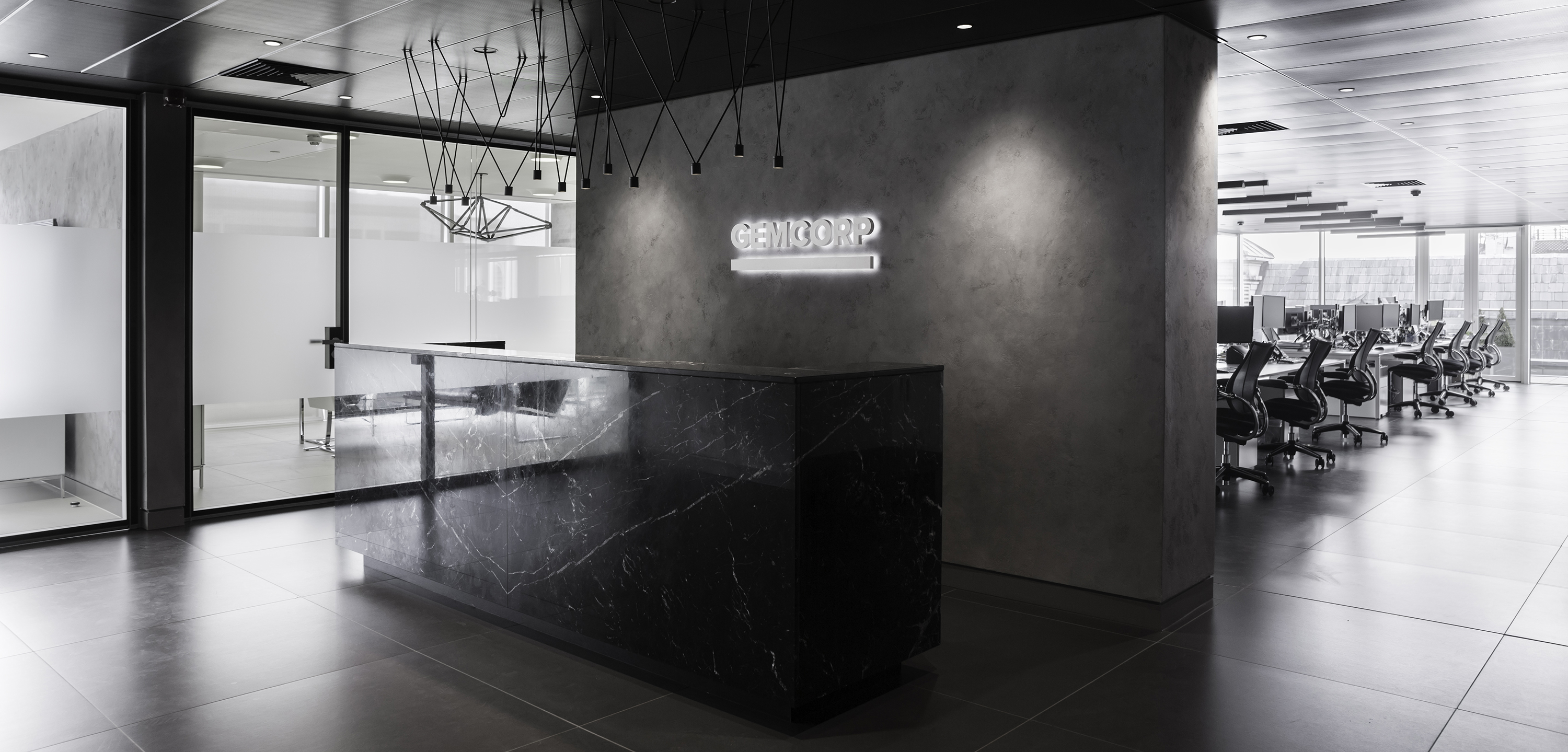 The interior is turned inside out, acting as a neutral background to the picturesque view on central London.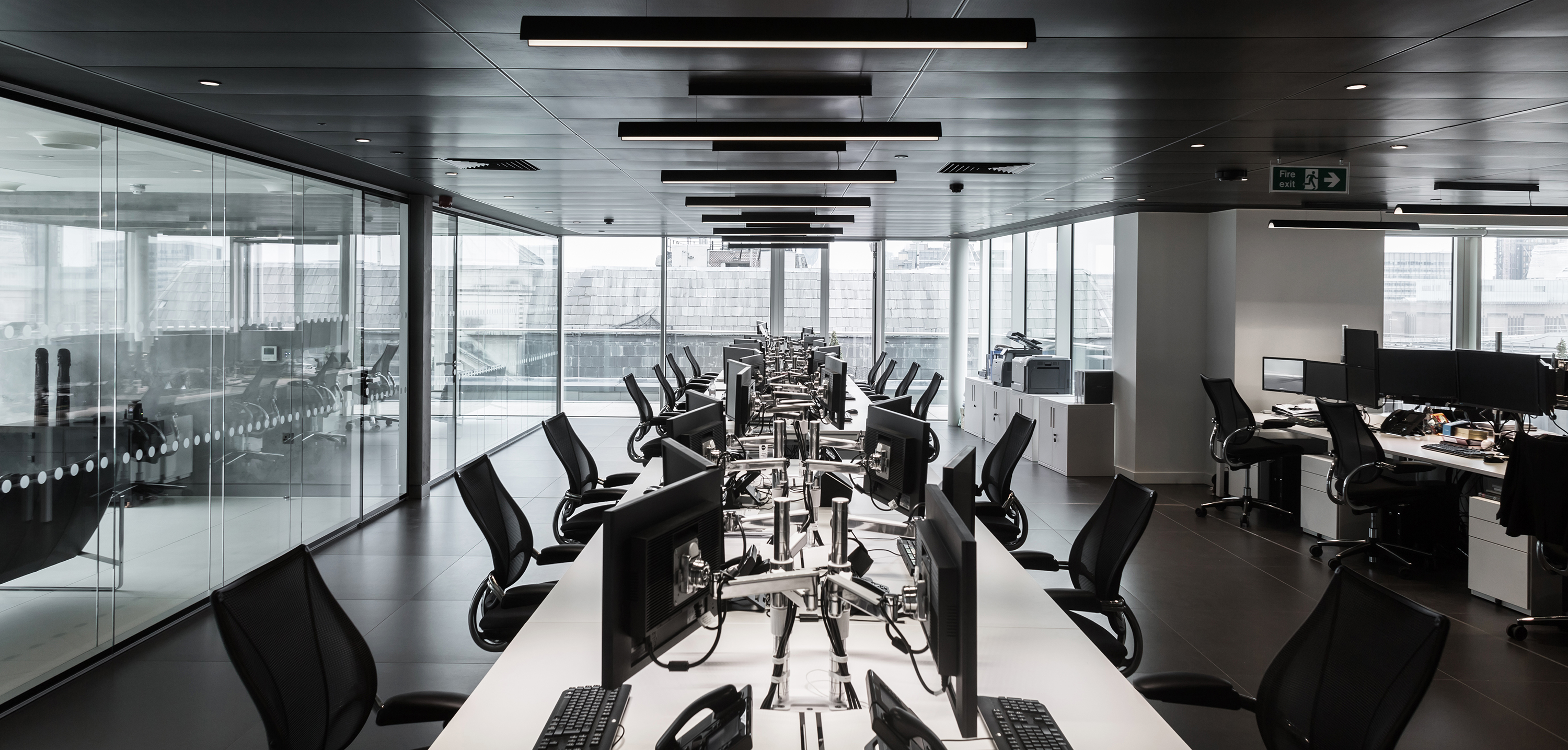 The concept of neutrality spreads on all public zones in the office, where timeless furniture pieces from the iconic twentieth century design are used (Mies Van Der Rohe / Le Courdusier / Charlotte Perriand / Charles and Ray Eames). Monochrome colour, natural materials, large surfaces allow to concentrate on details, textures and proportions of the space.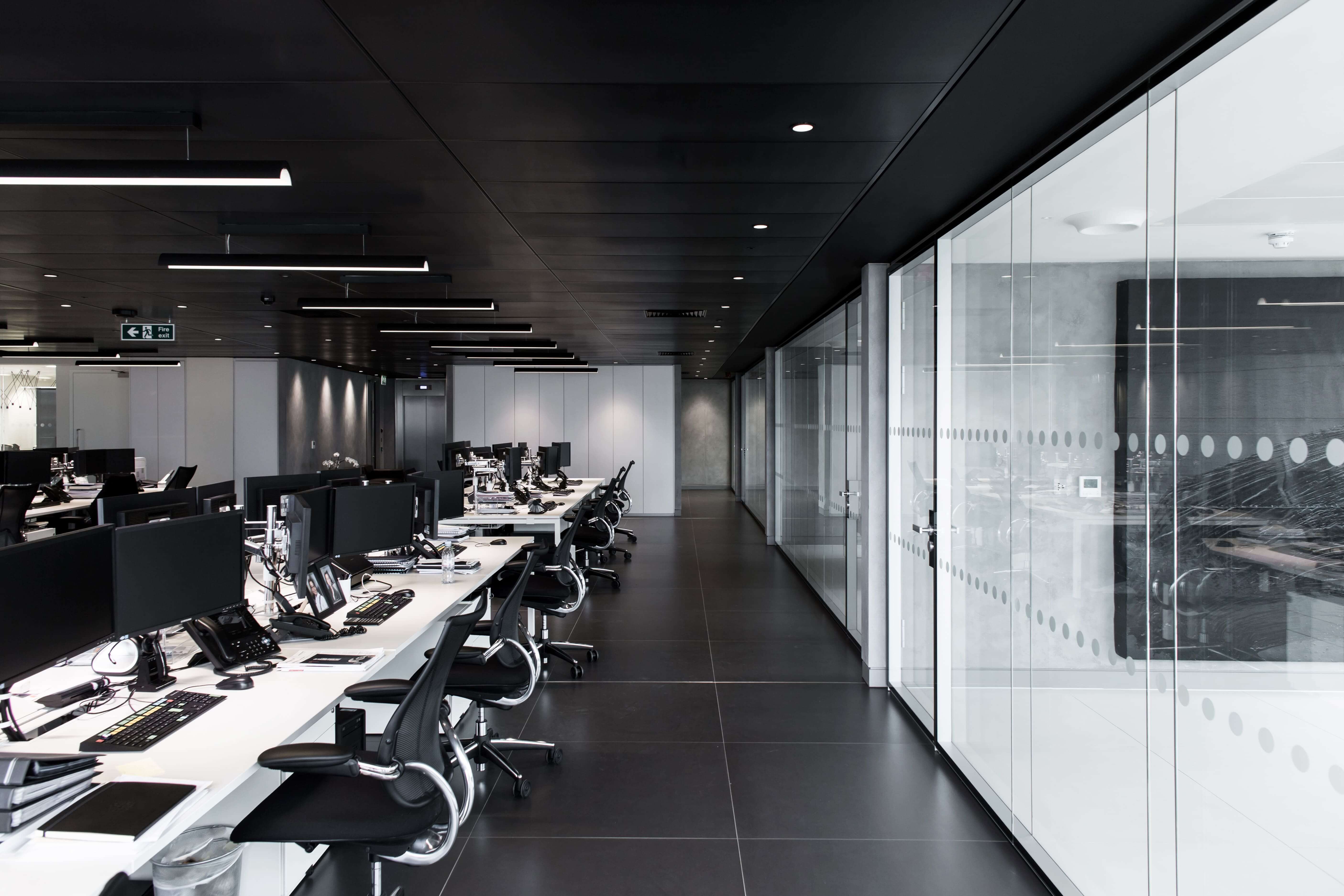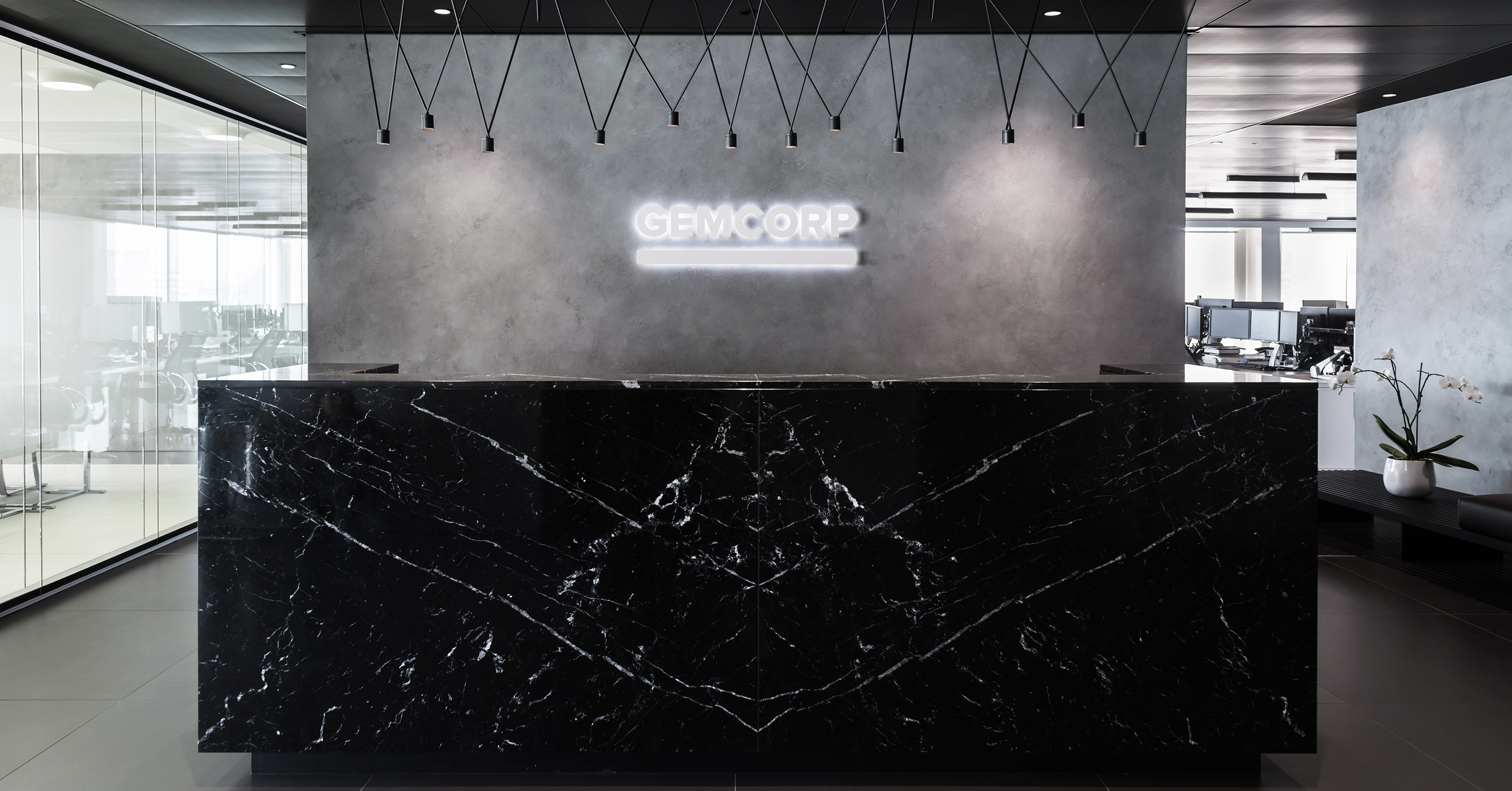 The interior style refers to financial bureaus of London City in the mid-twentieth century with a light suggestion of futuristic motives of 1950-60s.
Planning solution combines traditional structure of a bank office with a principle of co-working in a creative agency. The company's business (investment in the field of natural resources) is reflected in furnishing materials - rocky-gray shades of concrete, natural marble, oil color of the floor and the ceiling.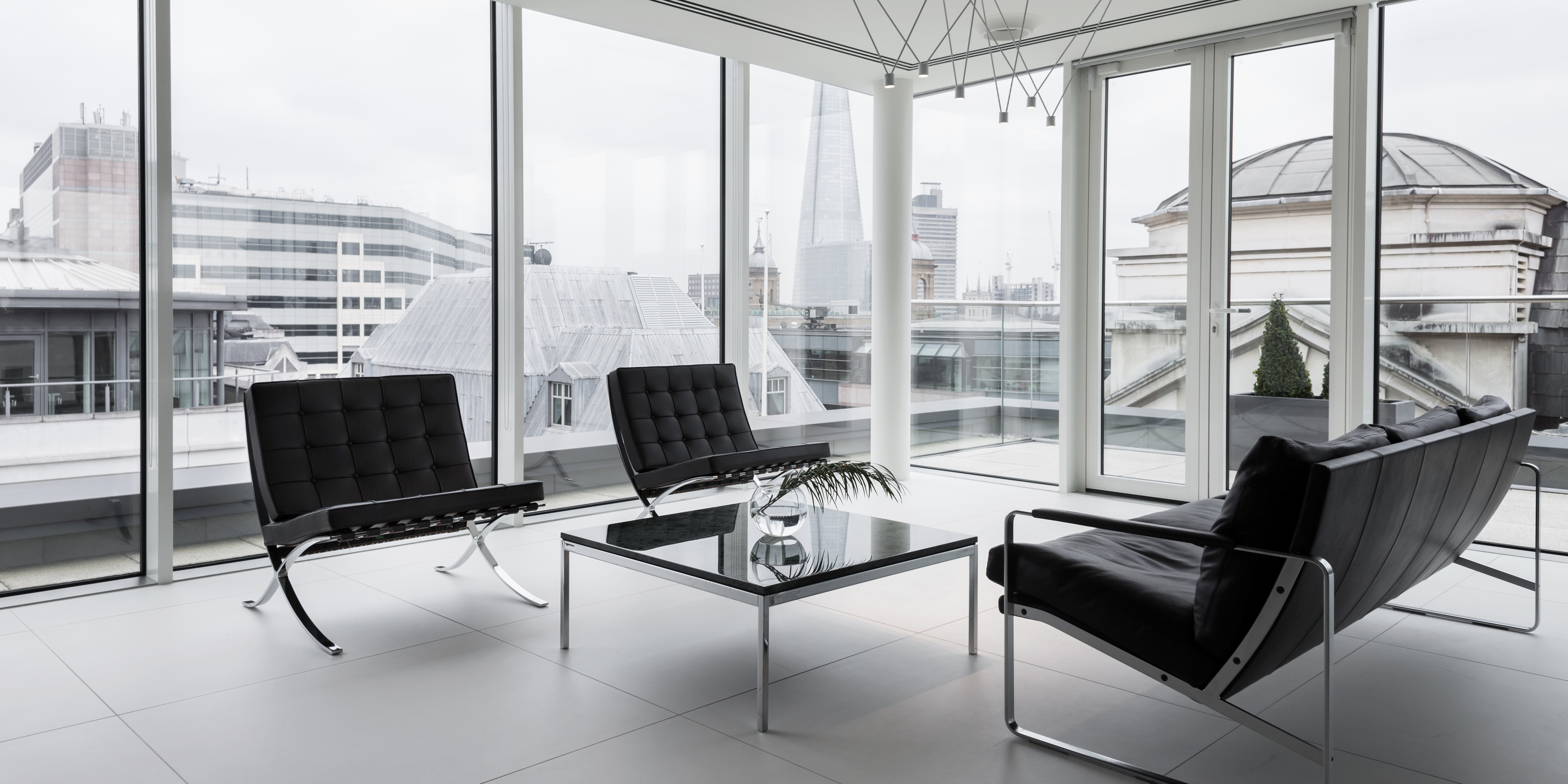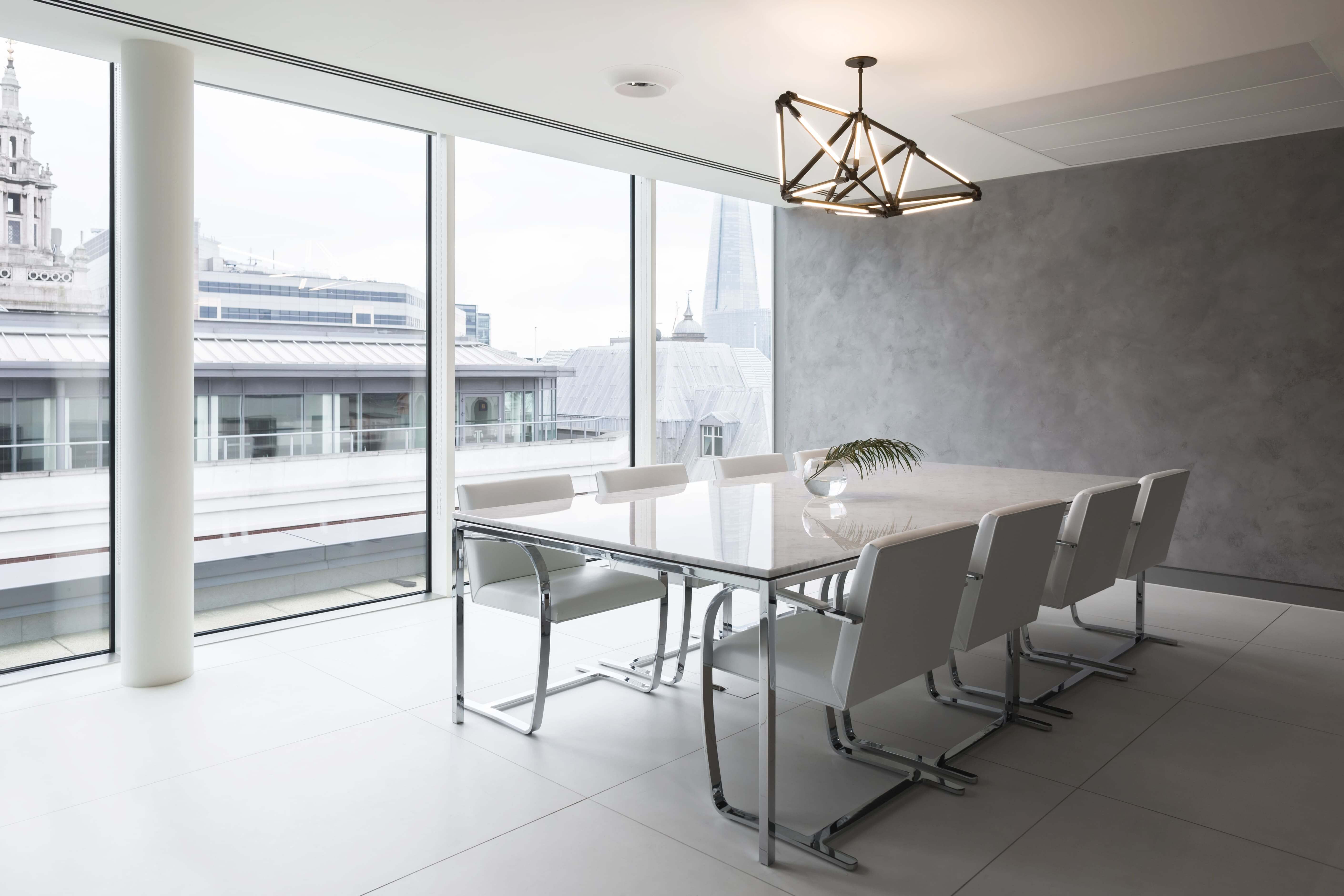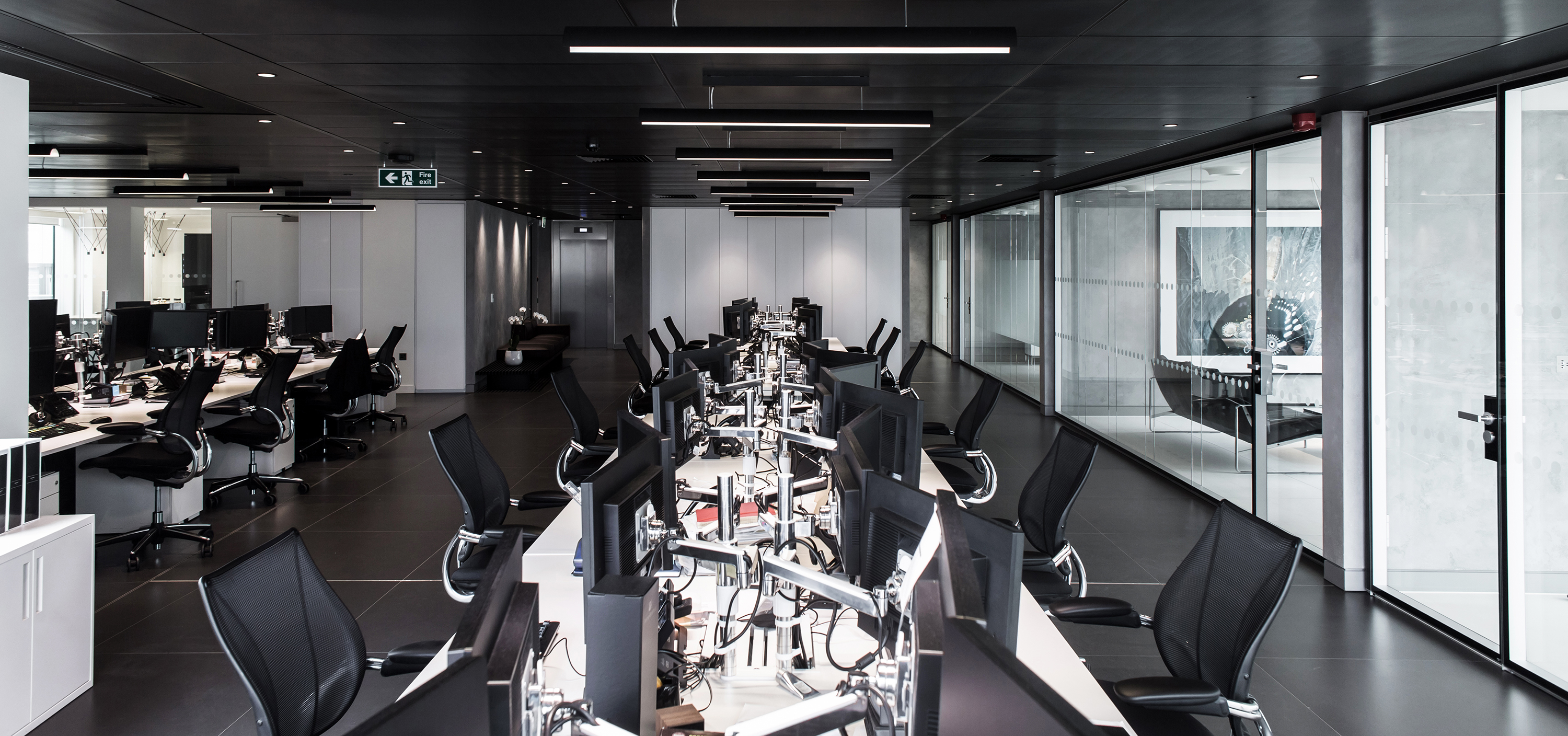 Dimmed light, contrasting materials and noble textures highlight the status of the company.